FREE BOOK FRIDAYS!
Enter now for a chance to win a free Kaplan textbook.
During our #FreeBookFriday Sweepstakes we will be giving away the winner's choice of one of four AP (Biology, Calculus, World History, or US History) Prep Plus books. Enter now, and you could be this week's winner!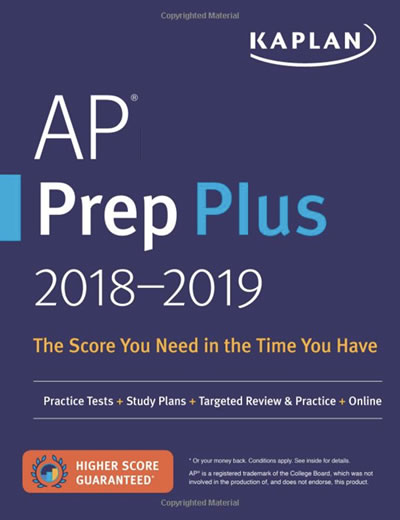 AP®, Advanced Placement Program® or Pre-AP® is a registered trademark of the College Board, which was not involved in the production of, and does not endorse, this product.
Kaplan | 750 Third Ave | New York, NY 10017
© Kaplan Inc. All Rights Reserved.
Privacy Policy
Terms and Conditions